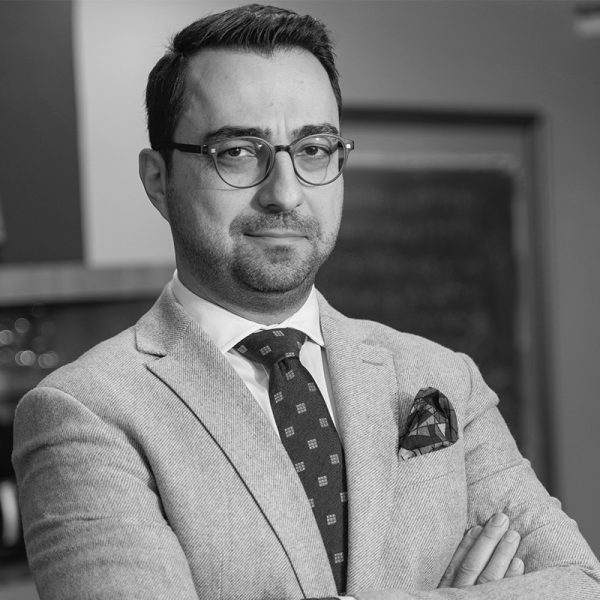 Services
Public Affairs
Corporate Affairs
Dr. Ceyhun Emre Dogru is a consultant and scholar of corporate affairs & public policy.
Dr. Ceyhun Emre Doğru is the managing partner of Corpera. He advises organizations on corporate affairs and public policy to support their strategic business priorities. Emre's work focuses on analyzing policy-making processes, identifying emerging issues, monitoring legislative changes, developing public policy strategies, coordinating external communications, engaging public authorities and advocating policy positions. He also assists organizations in building governance and culture that align corporate affairs with overall business objectives. Emre led major projects in various sectors including technology, energy, automotive, manufacturing, professional services, infrastructure, agriculture, health and FMCG.
Earlier in his career, Emre worked as a partner at StratejiCo., as well as a policy analyst at NATO, the United Nations, and Strategic Forecasting. He served as TUSIAD's (Turkish Industry & Business Association) permanent representative to Washington, DC in 2012.
Dr. Dogru has completed his undergraduate studies at Ankara University Faculty of Political Science and Université Libre de Bruxelles. He received his MA degree at the European Institute and obtained his Ph.D. degree from Koc University in 2018, based on the research on corporate affairs strategies in international relations.
Emre likes developing and implementing ideas that make business, politics, and society work better. He contributes to academic projects and civil society activities by making publications and giving lectures. His articles have been published in various journals, including Harvard Business Review and Hurriyet Daily News. He is a certified ethics and compliance officer, and an advocate of corporate governance and anti-corruption principles. He is a member of the board of Luxembourg and Belgium Business Councils of Turkey's Foreign Economic Relations Board (DEIK). He also serves as secretary general of the Corporate Affairs Institute of Turkey (KİE).
Emre is fluent in English and French. He is married with two children and is passionate about water sports.